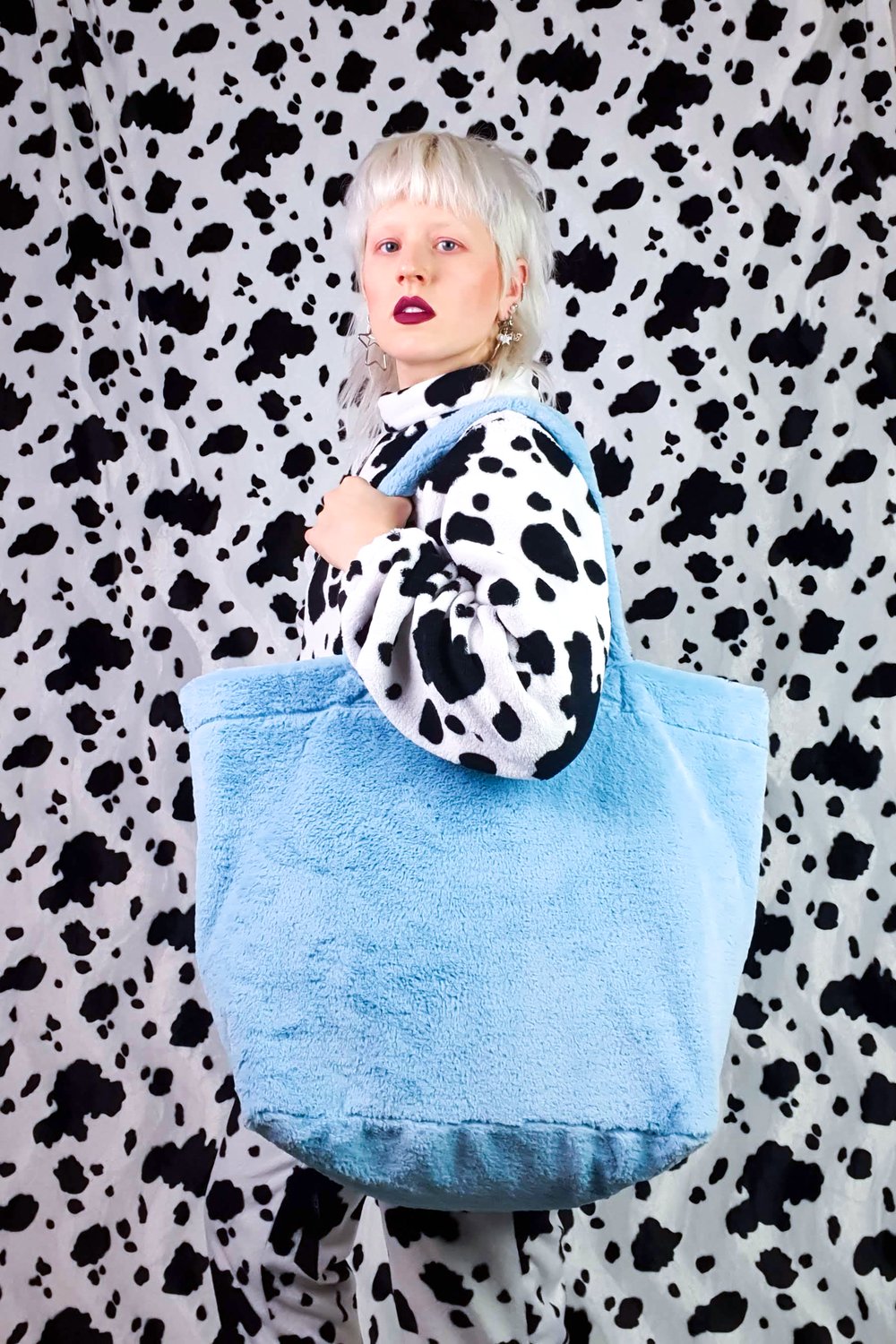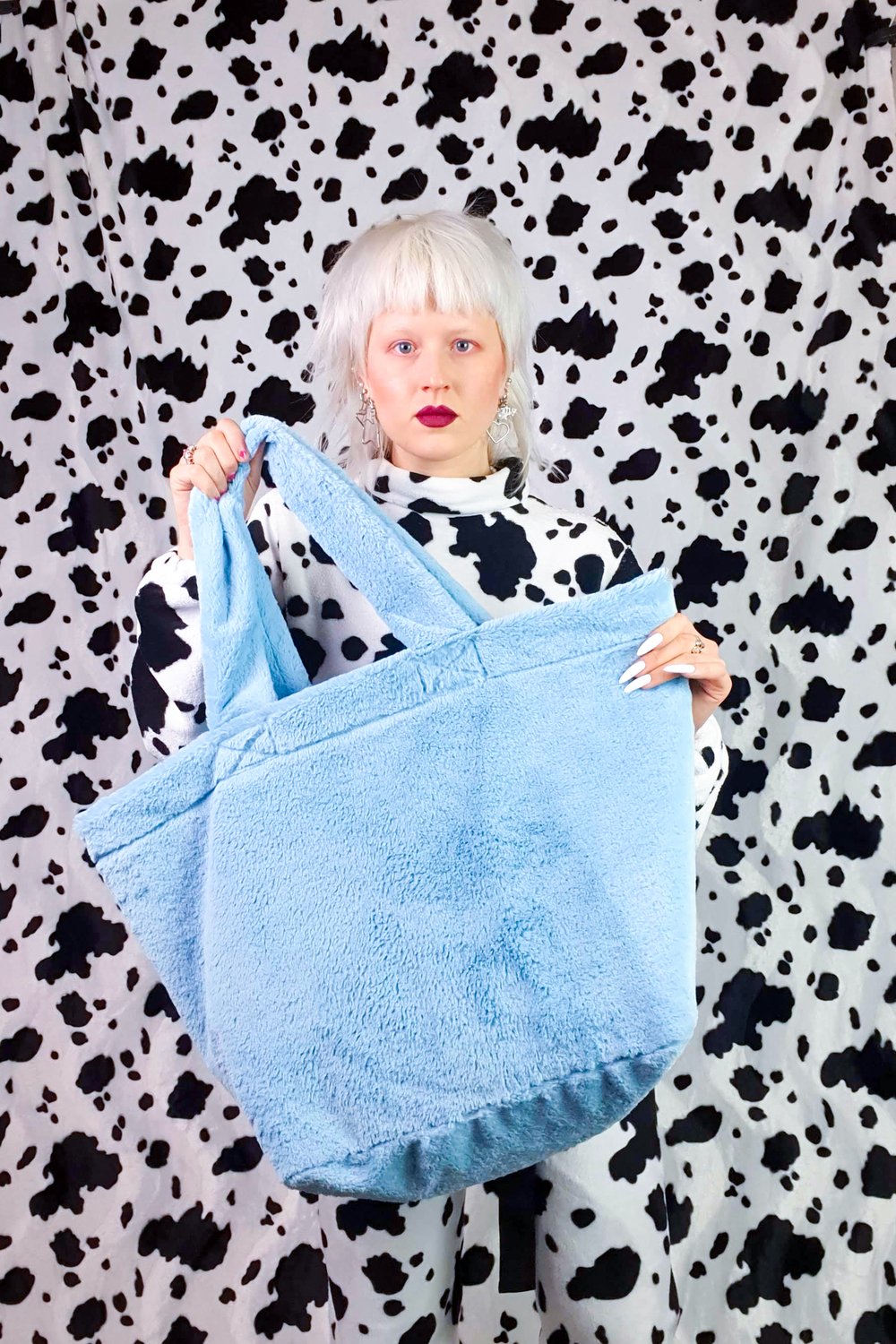 Who says that a purse can't be super cute while being super practical ?!
This purse is inspired by Ikea bags with a touch of style.
-made from soft fake fur fabric with thick lining
-1 small pocket and 1 big pocket inside
-closes with a stud in the middle
-can fit anything from wine and lunch to pillows and an extra jacket :)
- size: height 40 X 40 X 20cm
This item is already made, ready on stock and waiting for your order!
Everything is made from deadstock materials, therefore cannot be produced in big amounts. Only a last piece of this purse is available.